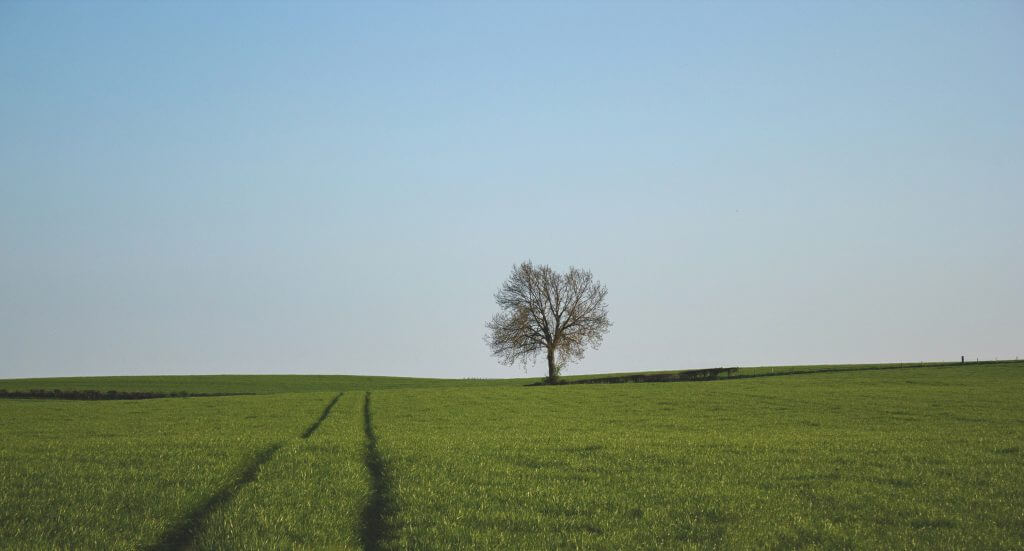 Ever sat in your neighbours yard only to see your own yard (and life) from a whole new angle?
That's exactly what happened to me last week.
Steve and Loretta had invited the rugrats and I over for a backyard bonfire. While roasting marshmallows over our first fall fire, Steve complimented the boys on how fun their new treehouse looks… which my step-dad and Uncle had built during the September long weekend.
Steve could have never known how his simple passing comment would hit me like a ton of bricks.
"Who would have thought what Joe (previous owner) planted thirty years ago would be used for something so cool today."
How profound.
How true.
How inspiring.
Never had I looked at my walnut tree in that light before, and never had I considered how much I desired for my own life to resemble such a tree.
Here's the thing.
We read passages of scripture like Jeremiah 17:8 and tell ourselves we indeed want to be a tree that never fails to bear fruit… but to mature like a tree that never fails to bear fruit is something entirely different.
Maturity is hard, it's uncomfortable, its patience-testing and time-consuming. A tree with deep roots takes years of digging and deepening. A tree with a tall view takes years of stretching and growth. A tree with expansive reach and unwavering stature takes years of deliberate pruning as it weathers the many season changes of life.
Mr. Joe had no idea his walnut tree would someday be used as a cool treehouse to two little boys, but he certainly believed it had potential for greatness when he chose the spacious corner in which he planted it.
This too is how we should live and dare to believe.
God plants a dream in each of us that has potential for greatness, and all we have to do is believe that in due time He will build something cool out of our lives.
"They will be like a tree planted by the water that sends out its roots by the stream. It does not fear when heat comes; its leaves are always green. It has no worries in a year of drought and never fails to bear fruit."