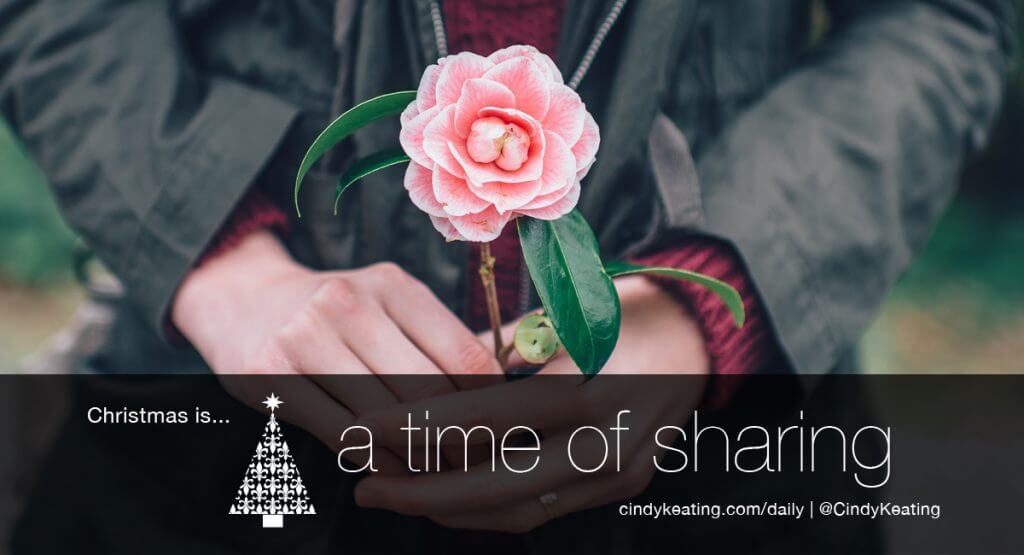 To share: to be a part of something where everything is divided among a number of people, or to which a number of people contribute.
I find this an interesting definition in light of this holiday season. I find myself thinking about in what way I can be a part of sharing in the spirit of Christmas. Rather than simply taking in the festivities, how might I contribute to the festivities by sharing myself, my home, my talents, my efforts, my money, my time, my love and my joy?
I now ask that question to you.
How can Christmas be a time of sharing for you?
"Tell them to use their money to do good. They should be rich in good works and generous to those in need, always being ready to share with others." 1 Timothy 6:18
Christmas idea: bring a holiday treat to someone this week rather than waiting for Christmas or the week before Christmas. Share the element of surprise to either your Pastor, boss, kid's principal, neighbour/s, whomever God lays on your heart. Spend time reflecting on the above question while allowing the Holy Spirit to speak to you.
Christmas prayer: Dear Heavenly Father, may my heart be open to sharing in Your beautiful spirit of Christmas. This is an easy time of year to get lost in the busyness where time disappears and my heart can easily be distracted by what I can gain and consume. Allow my heart to be lost in meaning and purpose as I open my ears to hear where You would have me share about the hope I have in You. Amen.