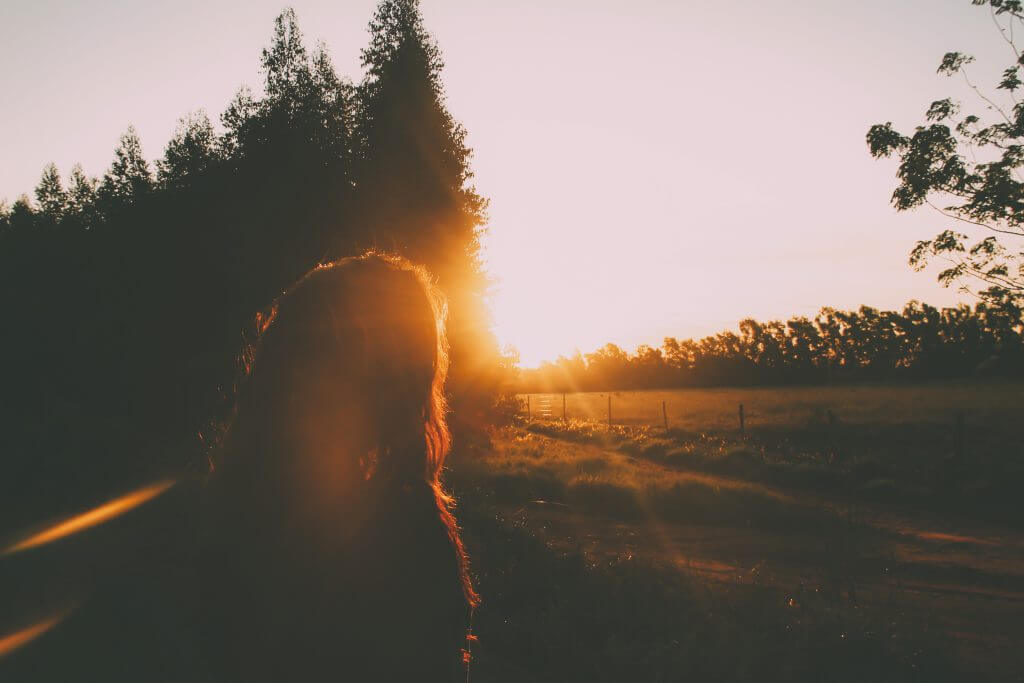 I have a friend going through a tough time. I will refrain from telling you about her personal stuff, since it's not my news to share, but you can imagine how difficult and discouraging it is to wake up everyday and trek through the day-to-day struggle with no seeming end in sight.
I'm sure you've been there.
I know I've been there many times.
Perhaps you're there right now.
One morning, while literally crying on my shoulder, *Lisa blurted out the words, "Where is God? I can't see Him." That simple sentence has stuck with me for months now. I can't seem to shake the impact those words have made on me because I too have wondered the same thing in my many hours of need.
When I got home later that afternoon, I asked God *Lisa's question, "Where are you, Lord? Show me. Reveal yourself."
No sooner had I finished asking that very question when a beautiful beam of sunlight shone through my living room window to illuminate my Bible that was opened to Psalm 139.
"Where can I go from your Spirit? Where can I flee from your presence? If I go up to the heavens, you are there; if I make my bed in the depths, you are there. If I rise on the wings of the dawn, if I settle on the far side of the sea, even there your hand will guide me, your right hand will hold me fast. If I say, "Surely the darkness will hide me and the light become night around me," even the darkness will not be dark to you; the night will shine like the day, for darkness is as light to you."
As soon as I finished reading that passage of scripture I heard a dog bark, then I heard my boys laugh, then a butterfly landed on the window, then a deer ran down the street, then my neighbour sent me a text, then I thought of *Lisa and the difficult, but authentically vulnerable morning we had had together. Then a smile spread across my face as these words danced through my mind:
"You have searched me, Lord, and you know me. You know when I sit and when I rise; you perceive my thoughts from afar. You discern my going out and my lying down; you are familiar with all my ways. Before a word is on my tongue you, Lord, know it completely. You hem me in behind and before, and you lay your hand upon me. Such knowledge is too wonderful for me, too lofty for me to attain."
It was as if He was saying, here I am. I am here.
I sent this very story to *Lisa, and I'm now passing it on to you, because we often forget to look for God in the subtle, in the seemingly insignificant, in the monotonous everyday moments we've become all too easily accustomed to experiencing. But make no mistake that He is there, He is near, He is revealing Himself even is we've forgotten to notice.
He is found in the struggle.
The tension.
The vulnerable moments.
The hugs from a friend.
And the shoulders we lean on.
He is found in the sunshine.
The bark of a dog.
The laughter of children.
The landing of a butterfly.
The prancing of a deer.
And the thoughtfulness of a neighbour.
He is in the smiles and the laughter, and he is most certainly in the tears of an aching heart.
Perhaps today is a day He is nudging you to remember this.
Perhaps today is a day He is stirring your heart to ask Him that very question: "Where are you, Lord? Show me. Reveal yourself."
Or, perhaps today is a day He is asking you to step out and help someone else remember that He is ever-present if we take the time to notice.