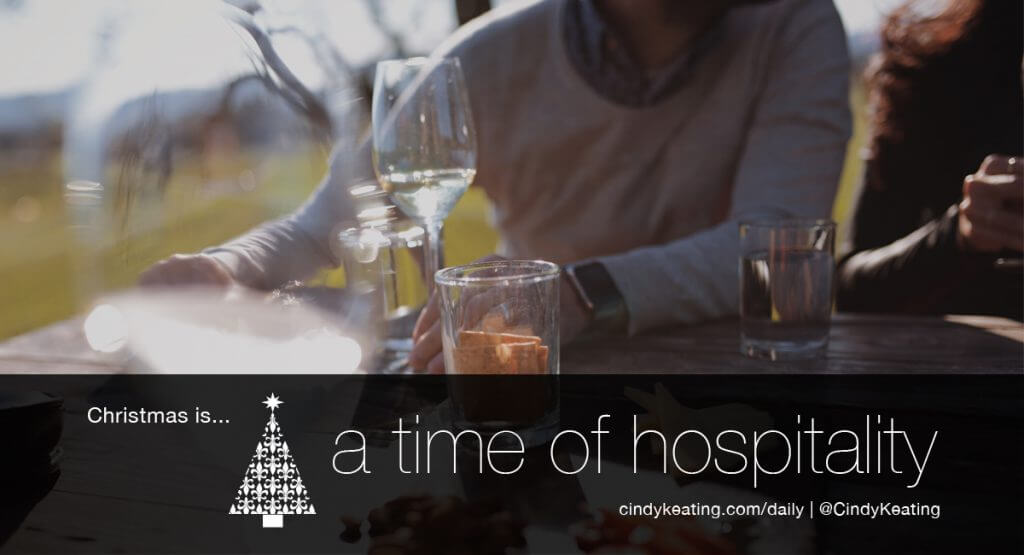 Hospitality: the friendly and generous reception and entertainment of guests, visitors, or strangers.
When my husband and I moved into our current home in July of last year, we made a promise that we were going to try and get to know as many neighbors as possible. Our desire? To simply know the people we live next door to and to love and serve them in whatever way possible.
But then life happened.
We started doing house renos.
Our fruit trees needed picking (which sounds simple, but not so much).
Our maple tree shed 32 bags of leaves.
Our family got busy with schoolwork and extra curricular activities.
We met friends and started having a social life.
And who can forget laundry, cleaning, bills, doctor appointments and the plain ol' unexpected.
Point is, it is never convenient to be hospitable because life is always busy.
There will always be a weight to our schedules that makes us want to avoid adding one more thing. There will always be a reason that causes us to not have energy, money, time or boldness. There will always be something because life is always up to something.
But Christmas is about Jesus.
And Jesus is about hospitality.
And hospitality is about willingness.
And willingness is about availability.
And availability is about love.
And love is about warmth.
And warmth is about hope.
And hope is about peace.
And peace is about light.
And light is about joy.
Hospitality is about the availability of our homes and schedules. But more importantly, hospitality is about the availability of our hearts.
"Most important of all, continue to show deep love for each other, for love covers a multitude of sins. Cheerfully share your home with those who need a meal or a place to stay." 1 Peter 4:8-9
Christmas idea: invite people into your home and let go of what your home looks like. It doesn't need to be a fancy meal. You don't have to have pristine floors. You don't even need to shower and gussy up (although deodorant might be a good idea, lol). Just share a meal. Share conversation. Share laughter. Share warmth. Share the hospitality of Christ.
Christmas prayer: Thank you, Lord, for everything I have. You have generously given to me so I might generously give in return. Open my heart to the true spirit of hospitality this Christmas and may everything I have be used to bring You glory. Open my eyes to see how I may share the love of Christ and how I might live a life of genuine hospitality. Amen.