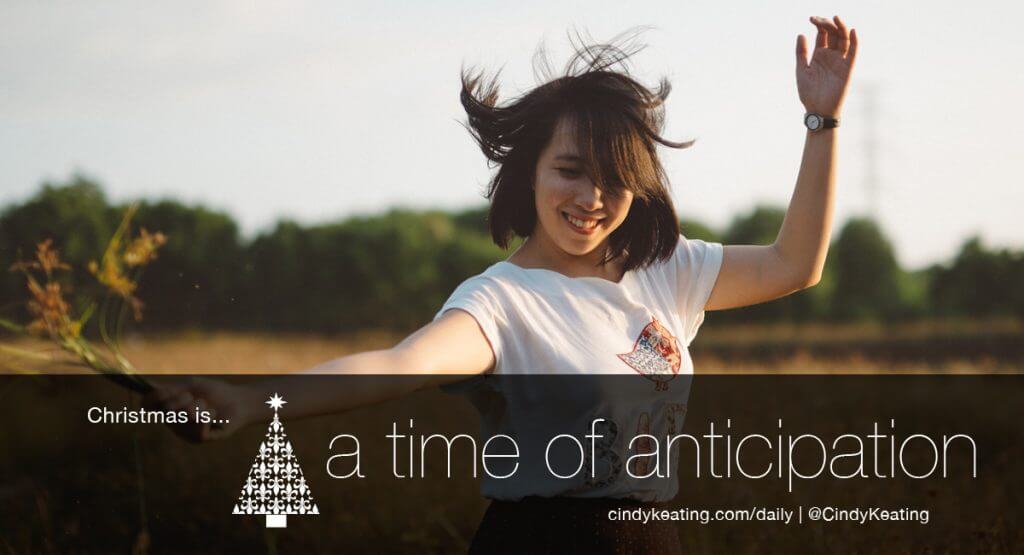 For five years I have picked a theme word at the end of each Christmas that has served to focus my mind, my faith and my year in a direction that I believe God wants/desires to take me. These words have given my life crystal clear vision as I purposed to spend the following weeks and months intentionally praying about them and actively seeking to live them out throughout the year.
Take 2014 for example.
My theme word for that year was courageous. My theme scripture was Joshua 1:9: "Be strong and courageous," and never in a million years could I have imagined that my most courageous act would involve me moving away from all my friends and family.
But that's what Christmas does.
As we search for the star and follow it to its location, we are led to a spot where we find purpose, our center, and our focus. As we gaze in wonder at the magnificence of such a discovered gift, we are captivated by love, caught up in wonder and compelled to go out rejoicing.
Christmas is a time of hope, friendship, peace, gratitude, serving, faith and so much more, yes, but it's also a time of profound anticipation – an expectancy and excitement in looking forward to what's to come.
The shepherds followed the star. Direction.
They found the babe wrapped in swaddling clothes. Purpose.
They went out rejoicing. Anticipation.
When we focus our hearts and minds on what He desires, and when we surrender to His desires, this beautiful sense of curiosity and joy settles into our step. As we go back to that manger scene to remember the reason for the season, we depart rejoicing in anticipation at what's to come because He is our anticipation.
"But let all who take refuge in you rejoice; let them sing joyful praises forever. Spread your protection over them, that all who love your name may be filled with joy. For you bless the godly, O Lord; you surround them with your shield of love." Psalm 5:11-12
Christmas idea: have a conversation with a friend about how you'd like your new year to look. What kind of person do you want to become? How would you like your faith to grow? Spend the next few weeks letting anticipation and expectancy arise.
Christmas prayer: Father, as I ponder the definition of anticipation, Ephesians 3:20 instantly comes to mind. You are able to do exceedingly more than I could ever ask or think and I pray that a deep sense of expectancy would arise in my heart as I stand believing that Your power is at work within me. I don't want Christmas to be packed away until next year. I desire for Your spirit of hope, love, joy and peace to live on in my life throughout the year. Stir my soul with anticipation at the newness 2017 can bring and grant me eagerness to believe that amazing things can happen when I choose to stand grounded on You. Amen.