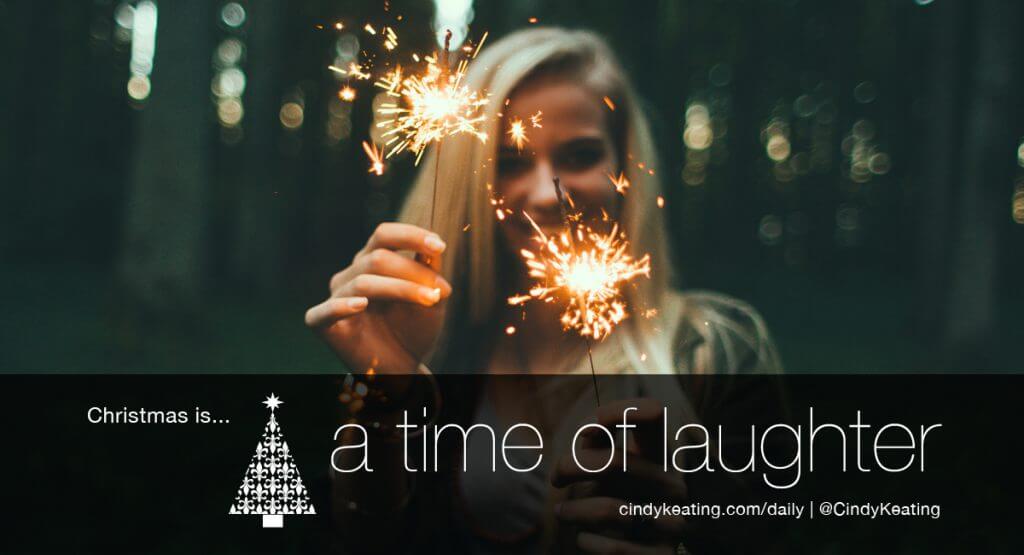 "You have given me greater joy than those who have abundant harvests of grain and new wine." Psalm 4:7
It's easy to look at other people and think they have it all together, or they have everything figured out, or they have ??? and ??? and ???
Especially at Christmas time.
Christmas can be a horrible time of comparison. And this is exactly what the enemy wants!
He wants to rob us of our ability to enjoy what we DO have and to steal our ability to laugh, smile, express joy, enjoy the moment and bask in the beautiful things happening all around us despite what we feel we lack. This is his gift to himself.
But what better way to ring in Christmas than with hours and hours of laughter?
Share tales of joy, create memories of fun, capture moments of exhilaration, send silly text messages, crack cheesy jokes and laugh until you pee your pants.
For anyone who knows me, they know I'm downright cheesy.
I live for puns.
I fully believe in the power of dad humor.
Groan is my middle name.
Take last week for example. It was my dad's birthday. Being the amazing daughter than I am, lol, I sent him this.

My dad – who loves hunting and is who I get my love for puns from – wrote back and said, Thanks "Deer." Merry Christ"Moose."
*groan*
Naturally this led to an hour of Photoshop making this:

It was then followed by a ½ hour of me laughing at my own joke as I sent it to my sisters, my husband and basically anyone I could think of because I'm nerdy like that. Side note: I need a life.
The whole situation could potentially present itself as someone who has far too much time on their hands, but my theory is why not? It's Christmas!
Christmas is a time of laughter! – a time for cheesiness, merriment, knee slapping and pants peeing!
Do we not wish people a Merry Christmas?
Do we not ring in a Happy New Year?
Do we not sing about being holly and jolly?
We make time for a whole lotta other things, so why not create opportunities to laugh?
And so….
I decided to share a few funny pictures with all of you as today's devotional, because why not?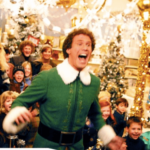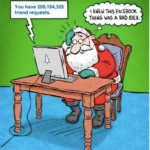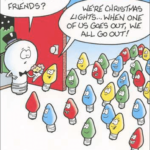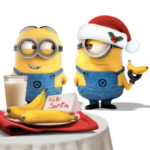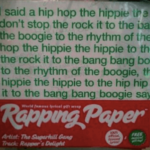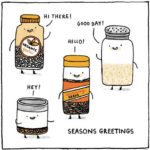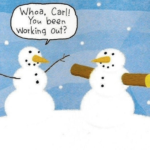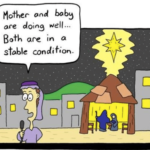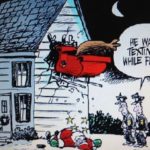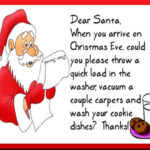 Christmas idea: call a friend going through a rough time and watch a comedy together, or take them out for dinner, or fill-in-the-blank. It can be anything you want, just focus on smiling and laughing and being together in true jolly fashion.
Christmas prayer: Thank you, Lord, for the gift of laughter. Open my heart to the joy that can be experienced at this time of year and use Your joy through me to be contagious and effective in spreading Your joy to those around me. Amen.